Elizabeth Baalke
(born 1869)

Elizabeth Baalke was born 6 January 1869 in Sheboygan, Wisconsin, daughter of Johann H. Baalke and Maria Dorothea Blum.

She married Frank Connors, and the couple made their home in Minnesota.

Frank and Elizabeth Connors were the parents of at least two children, including:

1) Harry Connors.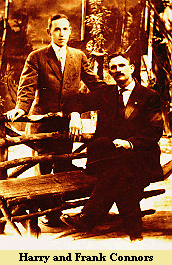 Return to Baalke & Related Families Page
Return to Patrick's Family History Page