How I'm Related to Karen Marie Wilson (née Starr):

Karen and I are sixth cousins through our descent from Jacob Rominger and Barbara Seidlinger. Karen also has another descent from Jacob's parents, Michael Rominger and Anna Katharina Anton, through which we are seventh cousins: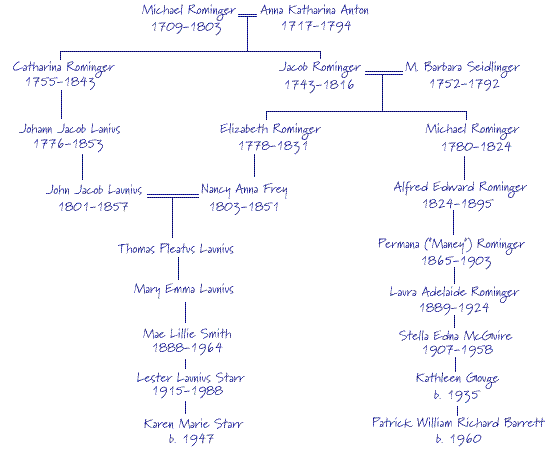 The parents of our sixth-great-grandfather, Michael Rominger, were half first cousins. They had a grandmother, Barbara Koch, in common, but different grandfathers. I have two descents from Barbara Koch, and Karen has four, making us related in eight different ways through this ninth-great-grandmother.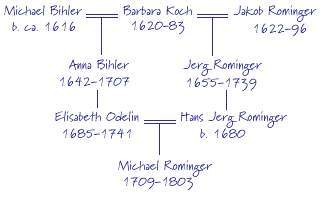 Go Back to My Kinfolk With Genealogy Websites Page.
Or write:
Patrick W. R. Barrett
P.O. Box 422
Ballentine, SC 29002