How I'm Related to James Augustine Brewer, Jr.:

We are fifth cousins once removed through our descent from Jacob Rominger and Barbara Seidlinger. James has two descents from Adam Spach and Maria Elisabeth Hüter. Through his descent from their son Jacob Spach, we are fifth cousins twice removed. Through his descent from Johann Adam Spach, we are sixth cousins once removed.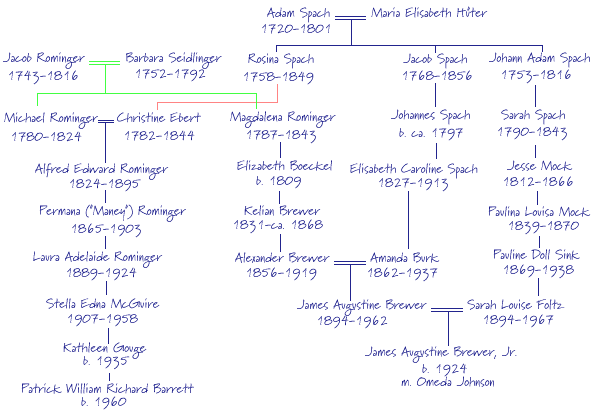 Go Back to My Kinfolk With Genealogy Websites Page.
Or write:
Patrick W. R. Barrett
P.O. Box 422
Ballentine, SC 29002